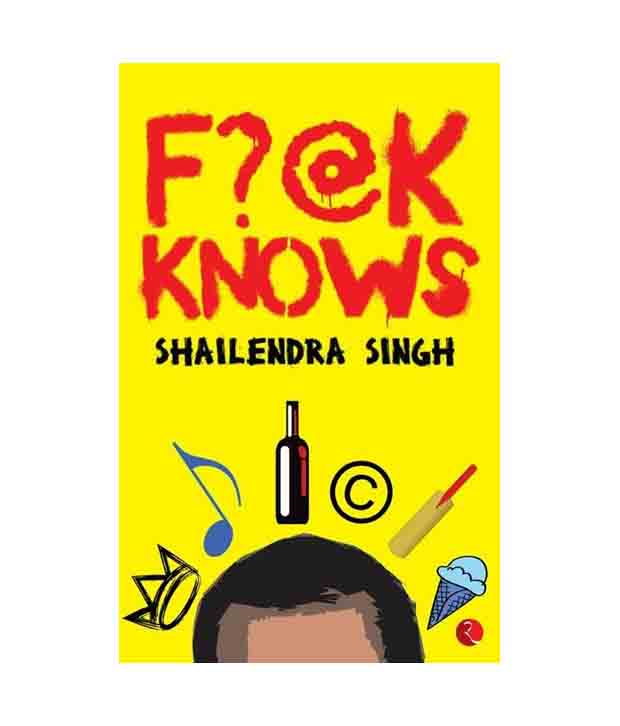 F?@K Knows has been written by Shailendra Singh, a sports marketing guru, an advertising whiz and a Bollywood producer. He is better identified with Precept Advertising, the Sunburn festival and with movies such as Pyaar Main Kabhi Kabhi and Phir Milenge.
The book is a self-help book with a difference. Unlike other self-help books which are too preachy and, hence, come across as heavy, Shailendra adopts a unique style to present his views. The basic underlying principal is that F?@K knows why some things (both good and bad) happen to certain people and not to others.
The book advises the reader on:
• Finding yourself
• Following your heart
• Achieving your goals and
• Living life like you give a f?@k
The genesis of the book was the fact that Shailendra lost his father to lung cancer and he himself had heart-related problems. This led him to evaluate his life – what was he doing, where was he going, was he happy being where he was, etc.
The book has a few gems which are worth mentioning: "You realize you only have a few precious minutes in everyday to make the most of it." "Monitor the P&L of your life as diligently as you balance the P&L of your company." "You can only make fun of something that is popular, otherwise the joke is not funny." "Being human is to realize the power that we have to make a difference."
The author exhorts us to make a bucket list and actually keep ticking off items as we move along. He reiterates this point in three chapters just to drill it in. As a step towards creating the list, he suggests first making a list of things we do not ever want to be. A unique feature in the book is that he suggests mailing him our bucket list and he will remind us in six months about it!
He calls himself a life enthusiast and mentions that he is always pretty optimistic about everything around. He asks us to replace 'have to' with 'want to' and see the difference for ourselves. He asks us to not accept substitutes for the real thing and to lobby our successes. He also teaches us about the Chi F?@k Po exercise which consists of Block, Choose, Divert/Embrace.
The book has a nice compilation on a list of people who have made their mark on the world and have died pretty young. Prominent among them are Bob Marley, Madhubala, Steve Jobs, etc.
The writer's writing style is casual and simple. Profound thoughts are put across in such a fashion that it is easy to grasp and implement them. The author cites quite a few examples from his personal/professional life to drive home the point. The title of the book is quite eye-catching and, needless to say, f?@k has been used quite liberally in the book. For those who may tend to get scandalized with its over-usage, please do not read it.
This review is a part of the biggest
Book Review Program
for
Indian Bloggers.
Participate now to get free books!