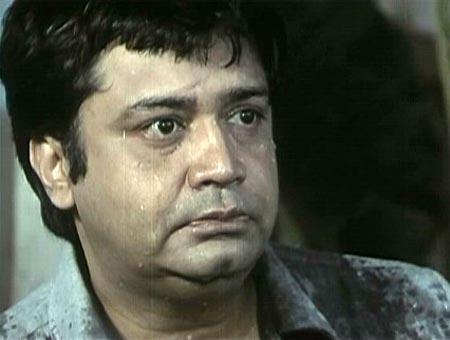 I happened to watch the following movies consecutively over a period of four days: Golmaal (1979), Angoor (1982), Andaz Apna Apna (1994) and Dil Toh Pagal Hai (1997). Other than the fact that these are all fabulous movies which I can watch over and over again, especially Golmaal, the other common factor which came through was the presence of Deven Varma in all the four movies.
And it's then that I realized that he is one of the unsung heroes of Bollywood – he is like salt in cooking; you don't appreciate its presence but you definitely miss its absence.
In Golmaal, he played himself and Ramprasad Dashrathprasad Sharma's best friend who helps him out of the moustache crisis.
In Angoor, he played a double role along with Sanjeev Kumar. He was Bahadur who served as Sanjeev Kumar's double roles' servant/caretaker. Varma was hilarious in the movie and it came across as no surprise that he won the 1983 Filmfare Best Comedian Award for his role. The movie got a huge boost from Varma's presence as Bahadur who is faced with two Sanjeev Kumars and does not know why his master is behaving so funny all the time.
In Andaz Apna Apna, Varma played Aamir Khan's dad who runs a small saloon to help meet the family expenses. Though he had a small role in the movie, his character as a strict dad who is irritated with his son's ways and wants him to improve stood out among the host of roles peppered throughout.
In Dil Toh Pagal Hai, Deven Varma was Akshay Kumar's father and Madhuri Dixit's guardian. Though a small role again, he played it with panache. His character was fond of music and if it were not for his wife's discouragement, he would definitely have turned out to be a singer. He is shown to be a happy-go-lucky character who makes his driver and watchman his audience which hears him sing.
My favourite? Definitely Angoor. Go watch the movie if you have not already. Varma is a revelation and holds his own against Sanjeev Kumar (who was himself a fantastic actor).